Beer Battered Fish and Chips
Canola oil is a great choice for high heat cooking. It has one of the highest smoke points of all commonly used vegetable oil at 468 °F (242 °C).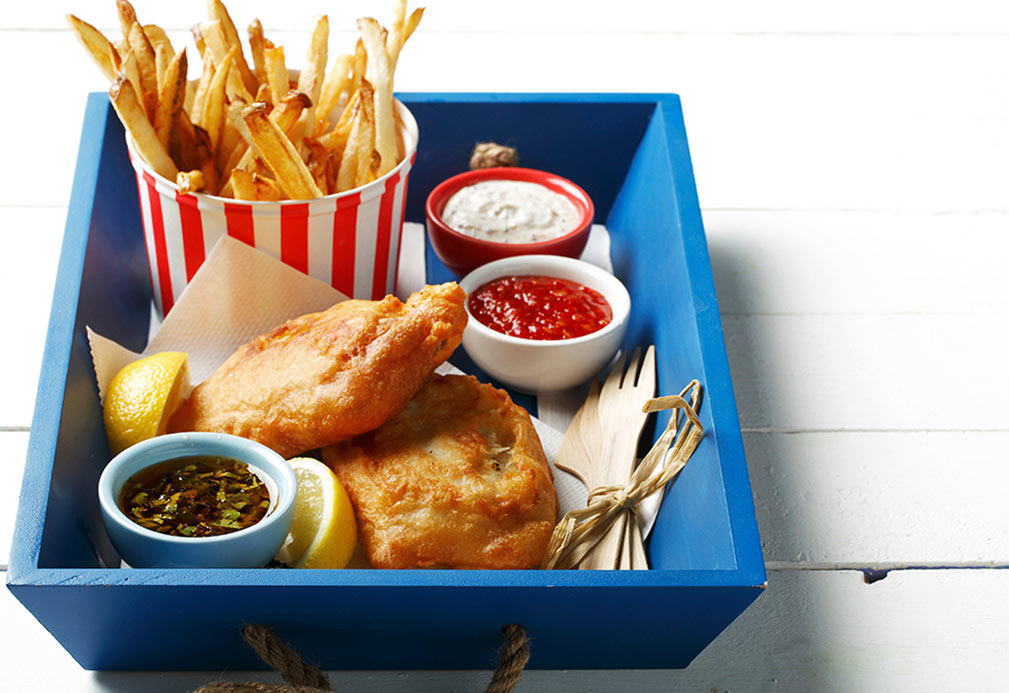 INGRÉDIENTS
2 to 4 potatoes, scrubbed and cut into fingers
1 lb fish (cod, halibut, polluck, etc.) 500g
1 (12oz/355mL) can beer
1 egg, beaten until fluffy
2/3 cup milk 150 mL
1 tsp canola oil 5 mL
1 tsp baking powder 5 mL
1/4 tsp cayenne pepper 1 mL
1/4 tsp salt 1 mL
1 1/2 cups all-purpose flour 375 mL
1/2 cup second flour amount for dipping 125 mL
3 cups canola oil for deep frying
PRÉPARATION
1. Pat potatoes and fish dry with paper towels. While potatoes are frying, prepare batter for fish.
2. To prepare batter: Mix together beer, egg, milk and canola oil. Add baking powder, cayenne pepper, salt and flour all at once, mixing only enough to dampen the dry ingredients.
3. Remove potato chips from the canola oil with slotted spoon, drain on paper towels, and season to taste.
4. Coat fish pieces in flour before dipping fish in batter and place in hot canola oil to deep fry. Cook until golden, about 6 minutes. Remove from canola oil with slotted spoon, drain on paper towels.
RENDEMENT
4 servings
PORTION
1 serving
VALEUR NUTRITIVE
| | |
| --- | --- |
| Calories | 790 |